State Board of Mediation Upholds Captains Inclusion in Glendale Shop

After a long battle, the State Board of Mediation ruled in favor of the Professional Fire Fighters of Eastern Missouri I.A.F.F. Local 2665 regarding the inclusion of the Captains in to the bargaining unit for the Glendale Shop.
During the organizing campaing the City of Glendale fought hard to exclude the Captains from being a part of the bargaining unit. Local 2665 fought equally as hard to get the Captains included in Unionization of the Glendale Fire Department.
Receiving an affirmative decision from the State Board of Mediation that Captains do indeed belong in the bargaining unit is very significant, not only for Glendale, but for many Shops in Local 2665 as well as many Locals throughout the State of Missouri.
Squeezing Public Employee Pensions and Retirement Plans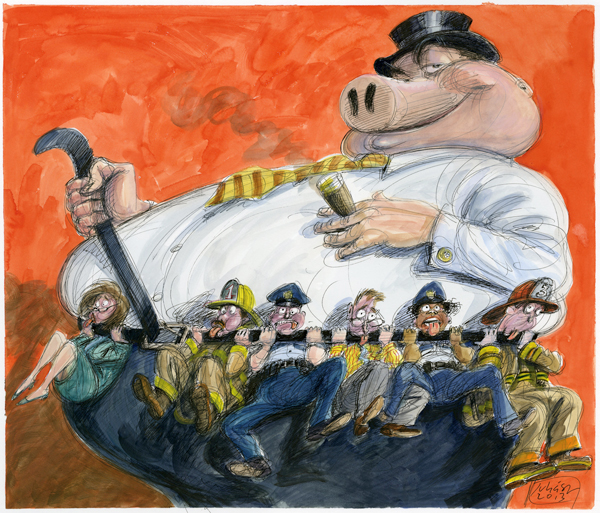 Recently an article appeared in Rolling Stone which pointed out the never ending trend by Cities, Counties, Municipalities and States to raid Public Employee Pension Plans and Retirement Plans to balance budgets on the backs of the employees.
There is go greater example of what is going on in Michigan when the City of Detroit declared bankruptcy. We invite you read the Rolling Stone article entitled "Looting the Pension Funds".
FIRE Act Grant Application Period Is November 4th thru December 6
October 29, 2013 – This U.S. Department of Homeland Security's (DHS) Federal Emergency Management Agency (FEMA) has released the Fiscal Year 2013 Assistance to Firefighters grant program (FIRE Act) grant guidance and application kit. The application period for the FY 2013 FIRE Act grant program opens Monday, November 4, 2013, at 8:00 AM Eastern Time and closes Friday, December 6, 2013, at 5:00 PM. Eastern Time.

More than $320.92 million is available for FIRE Act grants, less the 10 percent set aside for the Fire Prevention & Safety (FP&S) grants, to help fire departments and nonaffiliated emergency management service (EMS) organizations meet their fire fighting and emergency response needs.

The FIRE Act grant program supports organizations that lack the tools and resources necessary to more effectively protect the health and safety of the public and their emergency response personnel with respect to fire and all other hazards.
Grant guidance for this program is available here and here.

Click here for the "Get Ready Guide" to help answer questions and prepare grant applications.

The IAFF Grants Department is available to assist affiliates with the development and review of their fire department's application.

For more information or to submit your application for review, email grants@iaff.org or call 202.824.1575.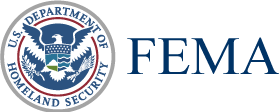 NIOSH Study Reinforces Link Between Fire Fighting and Cancer

A new study conducted by the National Institute of Occupational Safety and Health (NIOSH) on mortality and cancer incidence in career fire fighters shows an elevated risk of several types of cancer - and of all cancers combined - compared to the general U.S. population.
The just-released study, published in the Occupational & Environmental Medicine, is among the largest examining cancer risk in career fire fighters, with a study population of 30,000 fire fighters from IAFF locals in Philadelphia, Chicago and San Francisco.
The study identified higher incidence rates of cancers of the respiratory, digestive and urinary systems, which suggest that fire fighters are more likely to develop these cancers compared to the general U.S. population. The incidence rate of mesothelioma was two times greater among fire fighters compared to the general population, indicating likely occupational exposures to asbestos, the known cause of mesothelioma.
These findings are consistent with previous, smaller studies assessing the cancer risk in fire fighters. The large study population and follow up for the NIOSH study strengthen the evidence for the relationship between fire fighting and cancer, and provides further support for the IAFF position that fire fighters are at increased risk of cancer due to occupational exposures to carcinogens. The data also supports the ongoing need for cancer presumptive legislation, which entitles fire fighters diagnosed with certain cancers to disability retirement benefits and workers compensation benefits.
This study will serve as a foundation for ongoing analyses of fire fighter cancer risks. The next phase of the study will look at employment histories to learn more about the relationship between occupational exposures and cancer risk.
Fire fighters can be exposed to carcinogens during fire suppression, overhaul activities and in the firehouse. Occupational carcinogens include diesel exhaust, benzene, formaldehyde, asbestos and various combustion byproducts found in smoke. Exposures can occur through inhalation of smoke or diesel exhaust, and skin exposure can occur through contaminated personal protective equipment and turnout gear.
To reduce your overall risk of exposure:
Shower after returning from a fire

Use SCBA during overhaul activities

Perform gross field decontamination of PPE to remove as much soot and particulates as possible

Clean your PPE (i.e., gloves, hood and helmet) after a fire

Store PPE in dedicated storage areas and not in living quarters
For more information about cancer presumptive legislation efforts, click here.
The authors of the study presented preliminary results at the 2013 IAFF John P. Redmond Symposium/Barbara Symposium in Denver, Colorado. To view the presentation, click here.
This important work by NIOSH is another example of its efforts to improve the safety and health of fire fighters. These efforts, along with the efforts of the Fallen Fire Fighter Investigation and Prevention Program and the National Personal Protective Technology Laboratory, warrant the full support of the IAFF.
2014 World Firefighter Games

August 15-24, 2014
Los Angeles, California
Whether you are a serious competitor or just like to have fun, you can compete in the World Firefighters Games (WFG) in Los Angeles, California, August 15-24, 2014.
With more than 50 sports - from darts to a firehouse cook-off, to swimming, there is a sport in the games for everyone.
And, $10 from your registration fee will go directly to the IAFF Charitable Foundation to help provide scholarships, assist IAFF members and their families when disaster strikes, offer peer support to burn survivors and many other services and resources to help IAFF members and their families in their time of need.
Some sports are limited, so register now to ensure you can compete in your favorite sport. The WFG anticipates that more than 15,000 participants will attend the games.
Click here to register. Registration fees start from $129.
Click here for a list of sports.
To book your hotel accommodations, click here.
The 2014 WFG is a 10-day event that includes a full lineup of sports competition, social activities and educational programs. All IAFF members and their families can register and participate.
For more information, click here.
American & Canadian Made Apparel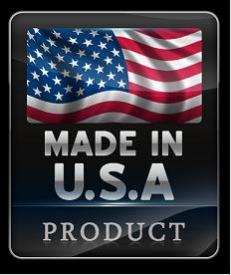 The Delegates at the 50th IAFF Convention passed Resolution #23 "Our Good Name" which applies to the use of the IAFF Logo.
This resolution condemns the act of ordering or applying this union's good name in the form of the IAFF Logo, the letters IAFF or the words "International Association of Fire Fighters" to any piece of apparel or merchandise that is not UNION made, or is made outside of the United States of America or Canada.
Union Shop Apparel is one of the only organizations within North America that fully complies with Resolution #23. All of the employees at Union Shop Apparel are members of IUPAT Local 820. We invite you to visit their website and checkout their new Online Store. They specialize in Custom Embroidery and Silk Screening.
Stay informed of the Bills that are being filed by the Legislature in Jefferson City, MO on a weekly basis. This information is available to all MEMBERS in the 2013 Legislative Reports area of the website. If you are not currently registered with the website we strongly recommend that you do register so you may access this information.
Organize Today!

Looking for more information on Organizing your workplace?
Click Here