2013 Missouri Fallen Fire Fighter Memorial Service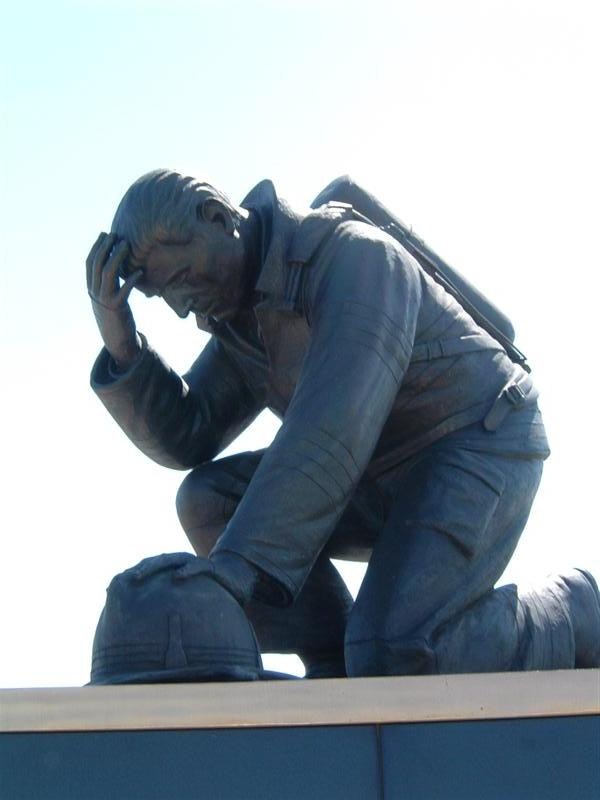 2013 Missouri Fallen Fire Fighters Memorial
Missouri's Annual Fallen Fire Fighters Memorial Service will be held on Sunday, May 18, 2013, at the Missouri Fallen Fire Fighters Memorial, located in Kingdom City, MO at 10:00 AM. Please join us in remembering our Brothers and Sisters that have made the ulitimate sacrifice throughout the last year. The Memorial is located at the NW Corner of of the I-70 and Missouri Highway 54 interchange.
Study: Cancer Risk High for Firefighters Exposed to Burning Flame Retardants
ELLSWORTH, Maine -- New research by a Blue Hill scientist shows that during a fire, firefighters are exposed to dangerous levels of toxic, cancer-causing chemicals created when commercial flame retardants burn.
That firefighters develop cancer at an alarming rate is not news to industry professionals or scientists. But Dr. Susan Shaw, founder and director of the Marine Environmental Research Institute, said there's still a lot to learn. Shaw and a team of other scientists recently published the results of a study on firefighters in San Francisco.
"We know that firefighters have a high rate of cancer, we know that outcome," Shaw said in an interview Friday. "So we're looking for how to connect the dots. What are the chemicals that might be causing these cancers? Do the firefighters have more in their blood immediately after fighting a fire?"
The study tested the blood of 12 firefighters immediately after they responded to an alarm. The results were striking. Its authors, including Shaw, concluded that firefighters are at an even higher risk of cancer than previously thought. Read the entire story by clicking here.
IAFF Assists Boston Fire Fighters Following Marathon Bombing
April 26, 2013 – The City of Boston is still in recovery after the bombings that shook the city during the April 15 marathon. Streets, schools and businesses – which were shut down while various public safety agencies, including the members of Boston Local 718, worked to keep the city and its citizens safe are open again.
For the Local 718 members who responded to the bombings and witnessed the gruesome scene, the IAFF worked with IAFF 3rd District Vice President Mike Mullane and Local 718 President Richard Paris to send Critical Incident Stress Management (CISM) counselors to Boston to help the Boston Fire Department's CISM Debriefing Team treat members and their families for the emotional trauma that often arises following an extremely horrific situation.
"Our brothers and sisters in Boston heroically responded to the injured and protected the city on that day, and every day since the bombings," says IAFF General President Harold Schaitberger, who immediately authorized IAFF staff to mobilize and provide counselors to assess members' needs and provide assistance where needed.
"We are so thankful for the General President's quick response," says Mullane. "He made sure the IAFF had counselors in Boston in less than 24 hours."
The IAFF and Boston CISM teams divided into smaller teams of fire fighters, clergy and therapists to Boston's 33 firehouses for an open discussion with every district.
The teams look for signs of anxiety members might be experiencing as a result of the war-like experiences of responding to blast victims at the Boston Marathon finish line. CISM team members made sure that fire fighters were treated for those symptoms.
On Monday, April 29, fire fighters and their families are encouraged to attend a discussion led by doctors and other experts, who will address how to recognize anxiety symptoms and what to do about them, as well as help fighter family members understand how to intervene, if necessary.
IAFF Critical Incident Stress Management team were organized in the aftermath of 9/11 and have since been deployed, upon request, to various incidents, including the more recent movie theater shooting in Aurora, Colorado.
24th Annual MSCFF Robert E. Palmer Invitational
The Missouri State Council of Fire Fighters will be hosting the 24th Annual MSCFF Robert E. Palmer Invitational Golf Tournament on Tuesday, May 28, 2013, at the Old Hickory Golf Course, St. Peters, Missouri. Registration and Continental Breakfast from 10:30 AM till 11:30 AM, Welcome and Course Introduction from 11:30 AM till 11:50 AM and Shotgun Start at NOON. Awards will follow Golf. Click here for Event Flier.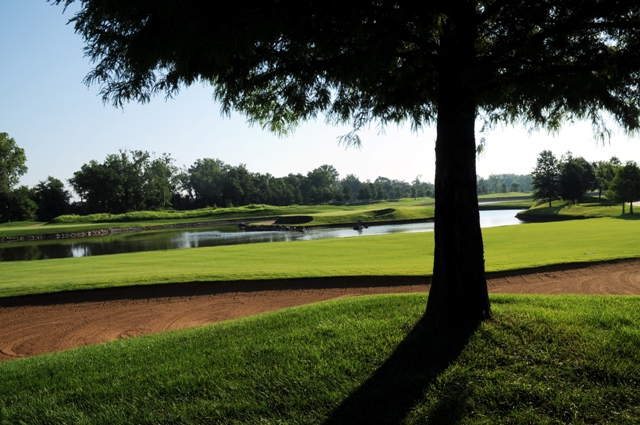 OSHA Issues New Resource: Combustible Dust Fires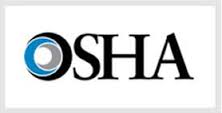 WASHINGTON – The Occupational Safety and Health Administration today published Firefighting Precautions at Facilities with Combustible Dust, a new, informative booklet that outlines safe procedures for emergency responders who may face fires and explosions caused by combustible dust.
"This booklet will keep both emergency response and facility workers safe by giving them a framework to prepare for potential emergencies involving combustible dust," said Assistant Secretary of Labor for Occupational Safety and Health Dr. David Michaels. "Stakeholders that have reviewed the booklet, including fire chiefs and union health and safety representatives, describe it as 'an excellent resource for explaining the hazards associated with combustible dust and outlining the best practices for pre-incident operational preparation by emergency responders.'"
Read the entire Press Release or you may download the Firefighting Precautions at Facilities with Combustible Dust Manual by clicking here.
Missouri Senate Blames Unions for Economic Woes.
March 12, 2013 - St. Louis Post Dispatch
Editorial: Missouri Senate blames unions for economic woes. Oh, please...
For those of you wondering who could possibly be blamed for the moribund economy all of us in Missouri and the nation suffered through in recent years, worry not.
The Missouri Senate has found the culprit. It's public employees.
It's those absurdly high-paid teachers, nurses, janitors, secretaries, pothole fixers and home health care workers.
Early Tuesday morning, while some of those workers were helping roll over your grandma or grandpa at the nursing home so they didn't get bed sores, the Republicans who lead the state Senate set things right. They gave initial approval to a bill that will make it a little harder for the unions that represent those public employees to collect fees that might be used to elect thoughtful people to elected office. Read the entire story by clicking here.
2013 IAFF-MG Rally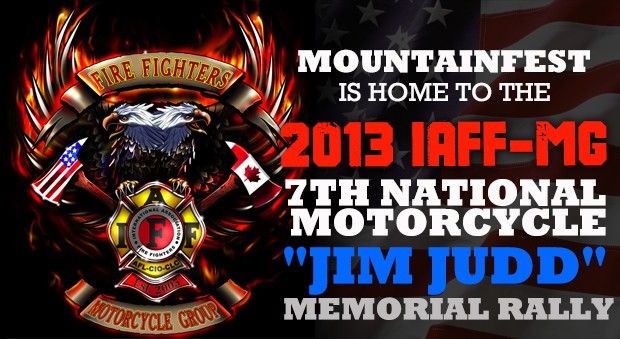 The IAFF-MG's 7th National Motorcycle "Jim Judd" Memorial Rally will be held in conjunction with the 2013 MountainFest Rally, July 24th - 28th, 2013 in Morgantown, West Virginia. For more information on this event click here.
Missouri Legislature Moves Forward with Paycheck Deception
March 12, 2013 - The Legislature in Jefferson City, MO has moved forward to enact legislation that will cripple Unions within the State of Missouri. The Senate and the House are working on issues related to Paycheck Deception, and how Public Employee Unions function with regards to its contributions (dues money) and political action. The legislature is also working to reform or eliminate Prevailing Wage Laws within our State.
For more information regarding the actions that are being taken by the Missouri House and Senate please read the following articles that were printed in the Southeast Missourian which is entitled Missouri House Endorses Union Paycheck Bill and another article in the STL Beacon which is entitled Missouri House, Senate Approve Bills Restricting Unions' Use of Dues.
American & Canadian Made Apparel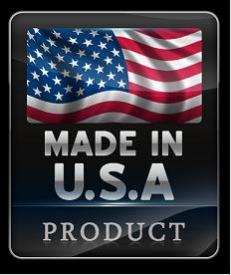 The Delegates at the 50th IAFF Convention passed Resolution #23 "Our Good Name" which applies to the use of the IAFF Logo.
This resolution condemns the act of ordering or applying this union's good name in the form of the IAFF Logo, the letters IAFF or the words "International Association of Fire Fighters" to any piece of apparel or merchandise that is not UNION made, or is made outside of the United States of America or Canada.
Union Shop Apparel is one of the only organizations within North America that fully complies with Resolution #23. All of the employees at Union Shop Apparel are members of IUPAT Local 820. We invite you to visit their website and checkout their new Online Store. They specialize in Custom Embroidery and Silk Screening.
Stay informed of the Bills that are being filed by the Legislature in Jefferson City, MO on a weekly basis. This information is available to all MEMBERS in the 2013 Legislative Reports area of the website. If you are not currently registered with the website we strongly recommend that you do register so you may access this information.
Organize Today!

Looking for more information on Organizing your workplace?
Click Here